Licensing Opportunities
The World is Your Oyster

DREAMING OF BEING YOUR OWN BOSS?
The Civility Experts Worldwide License opportunity offers a low-risk, low financial investment, ready to go business package that will enable you to live your values while you live your dream of being a successful entrepreneur.
There are four Licensing OPTIONS to choose from:
Option #1: Materials only – à la carte kits with usage and first party duplication license.
Option #2: Civility at Work© Certification package – includes one core and five add-on signature Civility at Work® training kits plus training and Trainee starter kit, practice exam, coaching and supports.
Option #3: Civility Experts white-label License – (without permanent site) – includes all components of Option #1 & #2, custom wordmark, "sister" website, etc. Distance training and option to attend five day Live Franchise/Trainer (travel expenses not included), branding package, affiliate status, first right of refusal for protected territory, and much more.
Option 4: Trainer Reseller Franchise License – (without permanent site) – includes all components of Options #1 to #3 plus Train the Trainer Reseller and/or protected expanded Territory with Territory Reseller rights.
Start your civility training business today!
COMPONENTS THAT ARE INCLUDED in the most popular package – Option #3:
Training-live at scheduled Trainer event, and informal by distance for training for up to 12 months; Trainer manual
and trainee workbook (est. 600 pages content)
Co-delivery and marketing of your first Trainer event
Copyright training content; up to 10 signature Civility at Work® training kits (est. 1200 pages curriculum); Core Civility
Works curriculum, and choice of two additional signature kits
ICTC membership, and exam leading to certification
Marketing and sales templates; social media marketing support
Unlimited access to briefing and training webinars
Custom wordmark (optional) and branding supports
Sister webpage (optional)
Speakers Bureau listing
E-books (four)
Practice exam, exam coaching, and exam fees covered
Affiliate relationship and reach to 23 countries
First right of refusal for Exclusive Business Trainer license for designated city and/or neighbouring (expanded territory)
Seven proven revenue stream options – EIGHT revenue streams when you add "exclusivity" to your License, NINE when you add Reseller options
With the Civility Experts Worldwide coaching package that comes with most Franchise and License packages, you will have everything you need to start building your business – we share insider knowledge, best practices and lessons we've learned over 18 years in the field. We share success strategies that helped us become the leading civility training company in the world.
Business coaching topics include:
how to maximize your earnings through up to nine proven revenue streams
organizational civility assessments
customizing core civility curriculum
evaluating training
using our proven "profit plan" to build better margins
leveraging assets you may not even realize you have
presentation and proposal templates
marketing strategy and supports
media training – including how to do a great interview
business writing basics – writing bios and press releases
customizable advertising and promotional pieces
live training supports
branding basics
ongoing webinars and online coaching
insider tips to help you prep for, and pass, the ICTC Certification exam
WANT TO LEARN MORE ABOUT THIS EXCITING OPPORTUNITY?
Complete and send us the Confidentiality agreement HERE and we'll send you pricing information and samples!
Endorsements
From our Affiliates, Licensees, Trainees & Industry Partners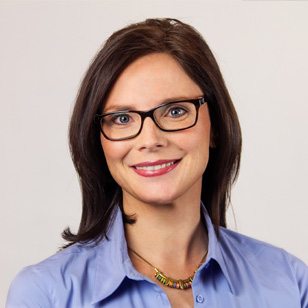 "It's rare to come across an internationally recognized company that shows as much passion and support to its customers as Civility Experts Worldwide does! While engaging in various civility training courses, the team at Civility Experts has provided me with tremendous guidance in utilizing the expert knowledge I gained though their certification courses to turn a profit within my own organization. In my opinion, by working with Civility Experts you are engaging in the highest quality professional development and are taking the right steps to ensuring long-term success within your business."
Courtney Feldman, President of HIGHStyle
Internationally Certified Impression Management Consultant
ICTC Certified Civility at Work Trainer
"After years of working in Civility & Etiquette field by managing CE Lebanon, and in partnering with Civility Experts, the team is now, and has always been incredibly supportive. As a trainer, I have received everything needed to grow my business and look forward to many years working with Lew and the team."
Marwan Asmar, Founder of "La Maison de l'Étiquette"
Master Certified Civility Trainer
Certified Character & Courtesy Coach
""We are proud Partners with Civility Experts Worldwide and are the official and exclusive Children's Character, Confidence and Courtesy Coach and Civility at Work Certificate Train-the-Trainer for the International Civility Trainers' Consortium in Singapore. We have been using Civility Experts children training curriculum since 2009 and the training materials are very useful and comprehensive. We love the training materials very much because the children loves the lesson plan and had fun learning. In 2000, we took up the master train the trainer program and had purchased the territorial rights to conduct business etiquette and character's confidence and courtesy coach in Singapore. The train the trainer and the training materials are very well received by our trainees. Thank you Lew Bayer of Civility Experts Worldwide for creating such an excellent and comprehensive training materials both for the children as well as for the train the trainer program."
Eunice Tan ICTC MCCT 陈 蔓妮, Founder of Image Flair: Academy of Modern Etiquette
Civility Experts Licensee in Singapore
Children's and Business Rights
Certification Program Participant
Trainer Reseller
"If you are truly interested in having a well rounded business that can be used in many facets, (with children, schools, adults or businesses), I highly recommend purchasing a sub-territory License with In Good Company Etiquette. You will have a great choice of curriculum, many resources and a personalized support system that helps you develop the best (and right), business for you! With IGC in my pocket, I've been able to build my business, grow and develop multiple income streams, and continually educate myself and others while balancing my family life. All of this is being done while filling a huge gap in a much needed market.Teaching etiquette and civility is the one job that you can do that effects every aspect of a persons life (family, school, employment and society)."
Misty Harris, Owner of In Good Company Etiquette Texas
Master Certified Civility Trainer
Certified Character & Courtesy Coach